CEO & Founder
Ekta Patel is one of the truly entrepreneurial spirits, whose in-depth knowledge and extensive expertise in SAP technical skills has presented EP Softech as one of the top-notch SAP consulting companies in Ahmedabad, Gujarat, India. Ekta Patel is currently leading as the company's global business activity vision. Her in-depth knowledge on SAP ERP Software System gives every endeavor a competitive edge with consumers. As a Founder / CEO of EP Softech Pvt. Ltd., she is fronting the organization into Global Markets and scaling up the organization in systematic, innovative and collaborative approach to meet the global demand for SAP Enterprise Management across the world.
Managing Director
Umang Madhu is a Knowledge manager and lead integration and implementation of technologies assisting operational activity. Umang's focused achievement at EP Softech assures that the needs of the thousands of system users will be provided with a qualitative reply and personal attention. By providing advanced technical solutions on SAP technologies, he is currently the youngest evangelist on the team. His "SAP superpowers" area around SAP Business Objects Predictive Analytics, SAP ERP, SAP Cloud Platform and also SAPUI5 and the related products.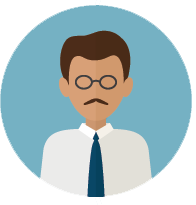 Chief Technology Officer
Arpit Patel offers a revolutionary foothold in technical operations. As a technology and development evangelist, his specialty is brining very complex topics to multiple audiences, including both the expert technologists the executive suite. Arpit is combined with strong leadership abilities along with concentration on high-performance project management, success rates and innovations are some of the highest in the industry. He has successfully worked on some of the most high profile projects while performing on mobility and emerging technologies on a global scale.